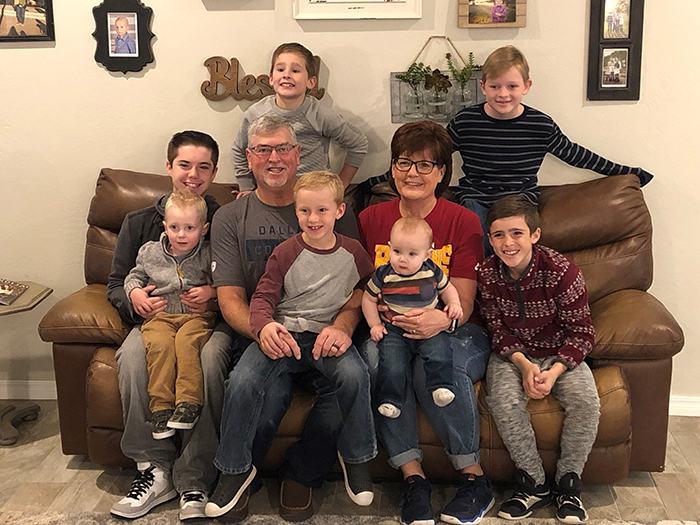 Hello from Bee's Fundraising!
We're Doug and Donna Sims from Bee's Fundraising. As you can see, we are blessed with 7 handsome grandsons (no girls yet). My grandsons call me Bee's, now you know where Bee's Fundraising came from.
We started the business in early 2017, and we have enjoyed meeting so many wonderful people from such worthy organizations. The business has grown beyond our wildest dreams, and we are excited about the future.
We are a fundraising company that believes in serving others. Our passion is helping others and we do that by giving you the tools to raise funds for your group or organization.
For those of you who are new to our company, we look forward to the opportunity to work with you. For those who have worked with us in the past, thanks for giving us the opportunity to work with you again. For all, we truly hope that you have an unforgettable and irreplaceable experience with our products, programs, and our people.
When you need a simple fundraiser, we invite you to think of us.
---
For more information about our fundraising programs and products, please view these resources: